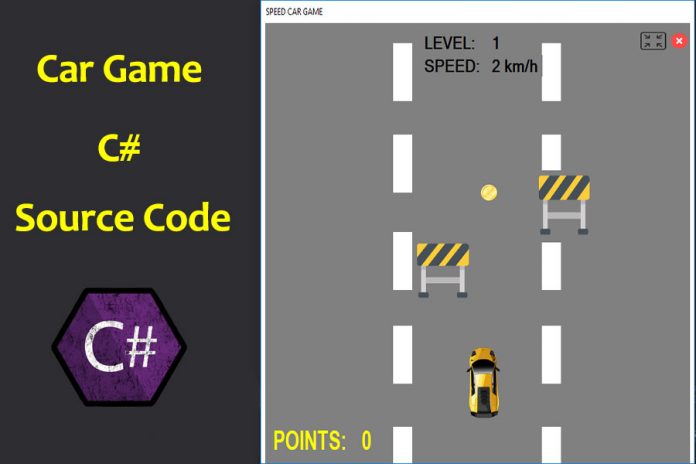 If you need Car Game C# Source Code immediately, we can give that code to you. It is a ready project and you can have it instantly. Just you need to send a direct message for us and tell which project you need. We will immediately give the source code to you.
The Hardworkingworld.com is the leader website on the internet to serve programming services. You can do C# project, C# homework request and many other programming actions via our programming services.
We can do any programming with very low prices. Also, the Hardworkingworld.com can prepare programming projects in very short time. So by working with us, you can do your desired programming in high quality and in very short time.
Best Car Game C# Source Code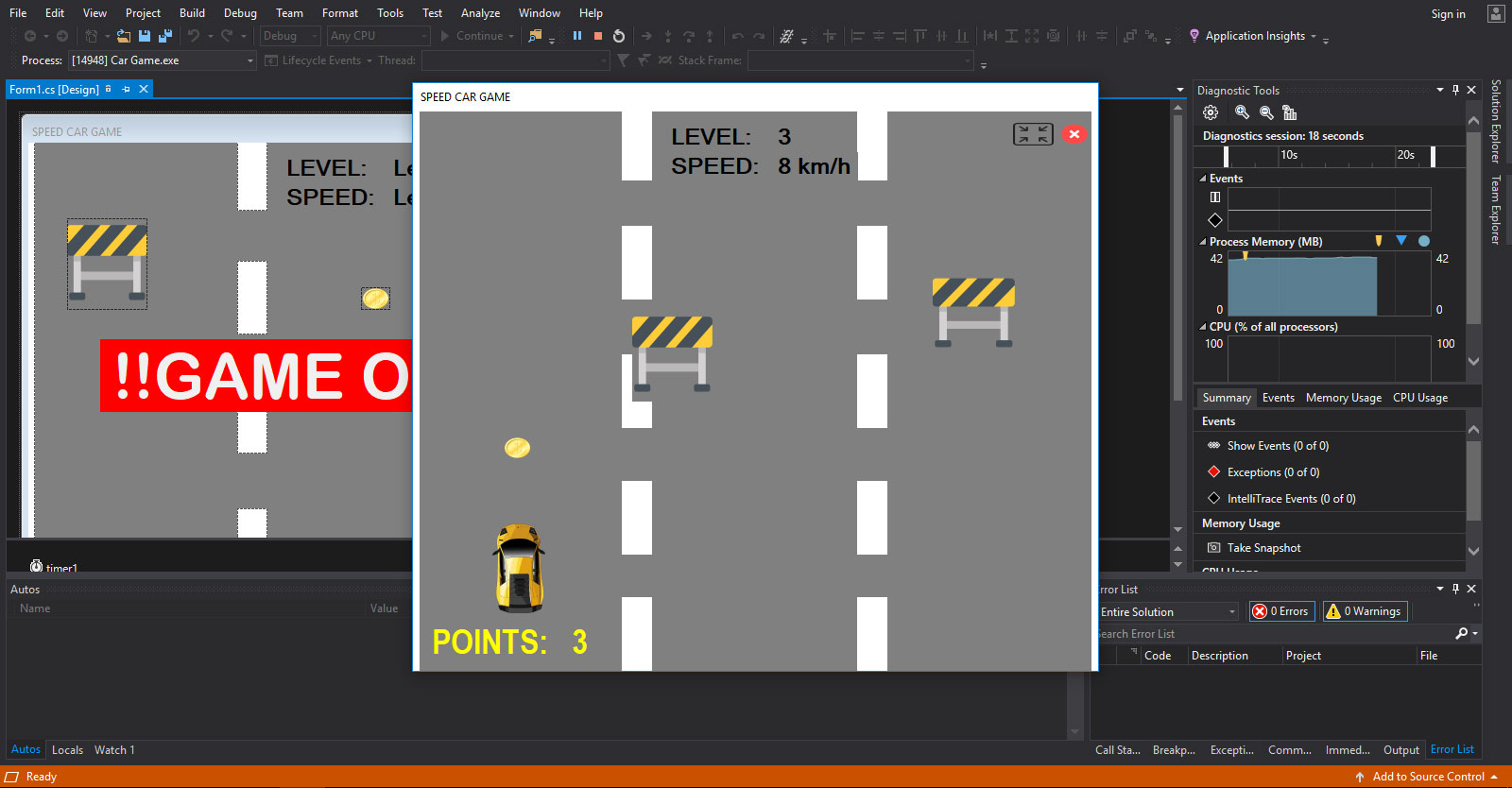 In this post, we recommend you the car game C# project. In this project, there is a car in the playground. The player can easily control the car in the game.
If you want to speed up the car, push the W button.
In order to lower the speed, push the S button.
If you want to go to the right side, push the D button.
In order to go to the left side, push the A button.
You can see the images of the project below.
In the game, if the car goes over the coins, the player earns one point. But if the car crashs with the obstacles, the game will be over. So, avoid from the obstacles. In the game, when the time goes and the more coins the player gains, the difficulty of the game will go higher. At last when the car crashed the obstacles, the whole points until the crash time will show the player's record.

How to Order Car Game C# Source Code?
In order to buy this project source code, you just need to follow below steps:
Send a direct message for us via the contact ways (Telegram)
We will immediately respond to your message
Say us that which project source code you want
We will agree on price of the project
The project code will send to the client
End
Contact Ways
In order to contact with us, you just need to push the below button and send a direct message in the social network. We are always online and ready to help you.